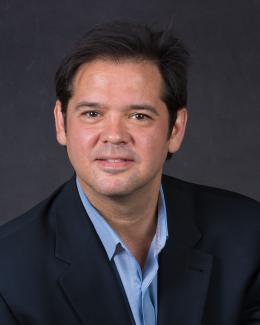 Mario Yngerto
myngerto@genesiswealth.org
For more than 20 years, Mario Yngerto has followed his passion for helping individuals, families and business owners realize their financial dreams. He started Genesis Wealth Management as an independent Registered Investment Advisor (RIA) in order to put his clients first in a conflict-free relationship while offering the broadest range of low cost financial solutions. Genesis Wealth Management, Inc is located in the Miami Coral Gables area. While Mario is a Financial Planner in the Miami Coral Gables area, he also serves clients nationwide. 
In his pursuit of professional excellence, Mario has been credentialed as a Certified Financial Planner™ (CFP®) and a Chartered Financial Consultant (ChFC®), which, when combined with his fiduciary capacity as an RIA, holds him to the highest standards of professional conduct and ethics in the industry. 
Mario recently was awarded the CPWA® designation, delivered by Investment Management Consultants Association (IMCA). The CPWA® certification program is an advanced credential created specifically for wealth managers who work with high-net-worth clients focusing on the life cycle of wealth: accumulation, preservation, and distribution. 
The CPWA® marks identify those individuals who have met the experience requirements, have successfully completed coursework in advanced wealth management strategies and applied concepts at The University of Chicago Booth School of Business, and have passed a comprehensive examination covering the following areas: advanced tax planning, asset protection, executive compensation plans, stock options, tax-efficient portfolios, business planning, retirement planning, charitable planning, and estate planning. CPWA® licensees must also agree to meet ongoing continuing education requirements, uphold IMCA's Code of Professional Responsibility, and adhere to the Rules and Guidelines for the use of the Marks.
Mario was formerly the President of the Dallas Ft. Worth Chapter of the Financial Planning Association (DFW FPA) and has been featured in numerous financial publications such as Financial Planning Magazine, Investment Advisor, Dallas Morning News, People Magazine, AARP, Stocks, Futures & Options (SFO) magazine, as well as CNN Español.
A firm believer in client education and financial literacy, Mario speaks to various groups with an emphasis on his specialties – retirement and investment planning. In partnership with the CFP® Board of Standards and the DFW FPA, Mario has produced a DVD on financial literacy for Hispanics.